This past weekend saw the new James Bond blockbuster, "Skyfall" achieve record profits at the box office.
It became the highest-earning film in James Bond history after breaking the U.K. record to take £20.1 million during the opening weekend.  It achieved this in some of the most economically-challenging conditions of recent times.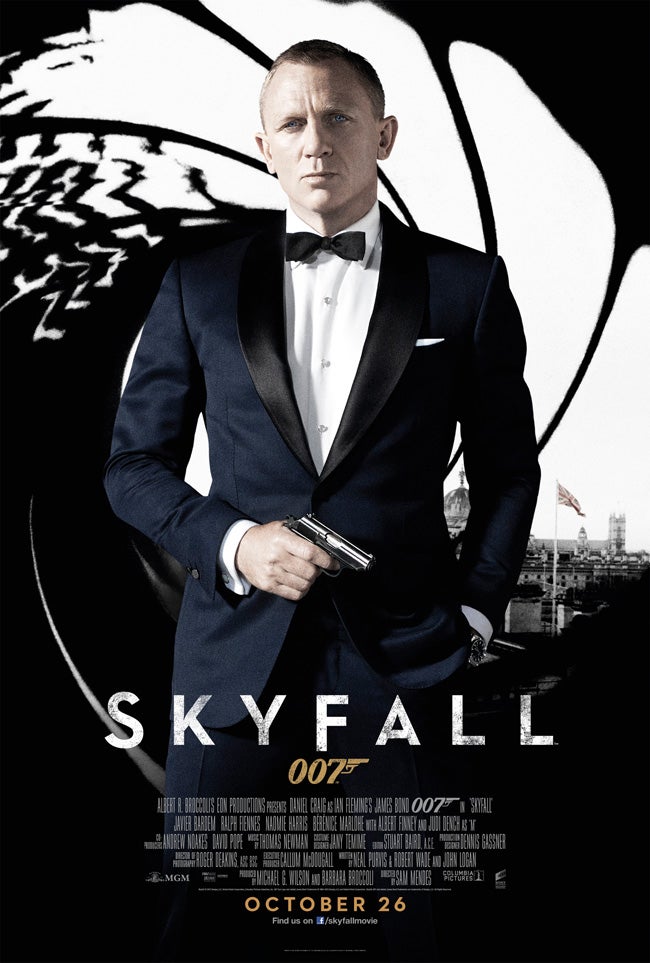 Bond films are famous for their lavish locations, action sequences, prestige cars, and also properties that reflect the character and status of the villain.
And when it comes to photogenic properties, Bond and his arch rivals certainly know how to splash the cash!
From the country estate of Drax in "Moonraker" to the Caribbean residence of Emilio Largo – complete with shark pool – in "Thunderball", Bond villians have known to invest their ill-gotten gains in property.
But the lesson we can really learn about property from the Bond films, is the power in creating a passive residual income stream.  This means to get out of the loop of exchanging your time for money … in other words renting your life out to an employer through a job.
Your salary can rise, but until you can remove yourself from being directly involved in doing the work that generates the income, there's always going to be a limit to how much you can earn, as there are only so many hours you can work in a day.  It would also be true to say that your income in a job only rises relatively slowly too.
Passive income, on the other hand, is income that does not require your direct involvement. Some kinds of passive income you may be familiar with include owning rental property, royalties on an invention or creative work, and network marketing.
If you want to earn more, work less, and have a comfortable retirement, you need to start creating income streams that do not require your direct involvement. Whether you're just starting your business, or you've been running it a while, the sooner you start thinking about how you are going to shift your business model to create more passive income, the sooner you can achieve personal and financial freedom.
Passive residual income is revenue that occurs over time from work done only once.
Bond's creator, Ian Fleming, only wrote each book once.  However, the books developed a passive income stream as each book sold delivered a small profit, not to mention the sale of the film rights and merchandise.
A rental property is similar in that you only buy it once, and then, provided you have got the numbers right and adopted a professional approach, the property will deliver month on month net cash flow with very little further input on your part.
With property, you also have the potential to add value (through refurbishment) and benefit from potential capital growth (although this is likely to be minimal for the forseeable future).
However, you probably won't want to invest in Bond-style mansions.  The yield on those is probably not too compelling and there may be a shortage of tenants due to sudden deaths!
There are more tenants looking for terraced houses and family homes than there are agents in SPECTRE, so it's important to find the demand first, before you go about creating the supply.
It seems that "Q", Bond's gadget guru, also knew a thing or two about property.  In "The World is not enough", his final comment to Bond was:
"I've always tried to teach you two things:  Never let them see you bleed" … and "Always have an escape plan".
In property investment, it's vital to understand how you are going to exit your portfolio in a tax efficient and profitable manner, so make sure you think about that from the start, as it will determine certain decisions you make along the way.
Like a Bond mission, your property journey may not always run smoothly, but luckily there are many resources you can tap into to help you along the way.
Property Tribes is one such resource and it's totally free to use.
You probably don't have lofty ambitions of world domination, but a successful property portfolio is achievable even in the current challenging economic conditions.
So like Bond, keep cool, listen, learn, and be stirred into constant action … it certainly worked for Ian Fleming!
Vanessa Warwick
Follow me on Twitter: @4_walls
Vanessa Warwick is a former TV presenter, turned professional Landlord, consultant, and speaker. Along with her husband Nick Tadd, she founded Property Tribes, which is now the U.K.'s busiest on-line Landlord and investor community. 
Vanessa and Nick advocate the use of technology and digital and social communications in property, and speak at events all over the U.K. as well as consulting for the BBC on property. They invest mainly in flats London and family houses in the South East and are also big advocates of holiday lets, having two upmarket holiday lets on the South Coast that achieve above-average occupancy thanks to the couple's web efforts and vertical marketing strategies.