The Property Investor Show
Property Investor Media Ltd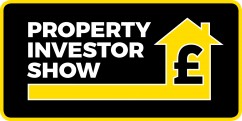 Date:

Saturday 04 April 2020 , 10:00

Location:

ExCeL, London

Type:

Exhibition

Cost:

Free
The UK's premier property expo is the "MUST ATTEND" event for anyone serious about making money from property investment. As always the show is FREE to enter.

It is the ideal place for networking, obtaining reliable and up to date property market information and, of course, property to buy. It is designed to cater for all levels of property experience – everyone from the novice to the seasoned investor will find an answer to their questions.

With 125+ exhibitors expected and over 80 seminars, presentations and panel debates scheduled, you can identify the expertise and advice you need to make the right decisions on your specific area of investment interest. A broad range of property-related ancillary services will also be on show.

Approximately 25% of the floor space will be dedicated to International property and provides the opportunity to compare established overseas markets such as USA, Spain & Portugal with emerging/newer/long-haul locations e.g. Dubai/UAE, Cyprus & Nigeria. International agents and developers will be present alongside specialists who can advise on the process of buying, selling, and even moving overseas.
To register use this link: https://www.propertyinvestor.co.uk/Visitors/Visitors/Register?promoid=PTribes