Property Summits
John Howard, Tony Gimple, Nicholas Wallwork, Richard Bush, & Paul Mahoney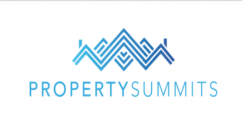 Property Summits events are back...
LIVE and IN-PERSON on July 15th in London!
Join Nicholas Wallwork, Tony Gimple, John Howard, Paul Mahoney, and Richard Bush on July 15th in Central London for their first FULL-DAY in-person property event of 2021...

2021 and beyond: Stepping into a new world of property investing.

LIMITED TICKETS AVAILABLE – SECURE YOUR PLACE NOW

This much anticipated full-day event is essential for all landlords, property investors and developers who are ready to make the next 12 months in property their most successful yet. Our 5 expert panelists will share vital insight on how to profit in a post-pandemic property market, drawing on their combined 100+ years in the property investment sector. They will cover...
The 2021 Property Market
The changes to how we buy, sell and invest in property
Benefiting from the new Permitted Development Rights
The secrets of successful Joint Ventures
The future of our town centres and high streets, including the Regeneration Town Centre Fund
Alternative guaranteed residential investments (letting to social care providers)
The implications of the Corporation Tax Increase
Social housing as a viable investment strategy
And, much, much more.
LIMITED TICKETS AVAILABLE – SECURE YOUR PLACE NOW

PLUS Guest Speaker: Ranjan Bhattacharya

Ranjan is a successful real-estate entrepreneur, property mentor, author, property YouTuber and TV personality. He has been investing in and developing residential and commercial property for 30 years. Ranjan will be discussing what the new Permitted Development Rights mean to us all.
Read More >

LIMITED TICKETS AVAILABLE – SECURE YOUR PLACE NOW