Letting to tenants on benefits & Universal Credit updates
NLCEuk.co.uk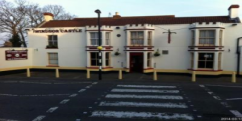 Date:

Friday 29 November 2019 , 14:00

Location:

The Windsor Castle, Weston-super-Mare

Website:

http://www.nlceuk.co.uk

Type:

Course

Cost:

£25 / £40
Letting to tenants on benefits & Universal Credit updates
Held at: The Windsor Castle, 54 Upper Bristol Road, Weston-s-Mare BS22 8DP (Parking available).
Presented by: North Somerset Council & the NLCE.
Local representatives from the DWP and North Somerset Council will be presenting an intensive afternoon on welfare reform via Universal Credit (UC) & letting to tenants on benefits.
- Update your knowledge, take part in a concise Q & A session and prepare for future legislation changes within the PRS on these subjects.
Including refreshments, this course is just £25 each for accredited landlords or £40 for non-accredited landlords.
– 5 CPD points per accredited attendee.
– Email [email protected] or call: 07494 540411 for further info or to book a space.