Financial Futures Conference
Coventry University Investment Society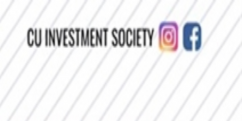 Date:

Friday, 31 January, 2020 at 13:00

Location:

Square One, Coventry

Type:

Conference

Cost:

Free
Want to improve your financial education? Want to retire early? Want to make your first million by age 30? Then you need to come to the Financial Futures Conference 2020 on Friday 31st January.
The Investment Society has pulled together four of Britain's brightest financial minds to speak on the subjects of: Personal Finance, Stock Investing, Property Investing and Business/Entrepreneurship. The Lord Mayor of Coventry will also be making opening remarks on the importance of financial education. You do not want to miss this!

Details of the event:

John Howard - Property Developer

Ammar Mirza CBE - Founder of Asian Business Connexions

Graham Rowan - Founder of the Elite Investor Club

Dr. Maria Nedeva - Founder, The Money Principle blog

Tickets are FREE for EVERYBODY! Society members will get fast track entry, with all proceeds going to CoppaFeel! UK.