Virtual Discovery Day
Platinum Property Partners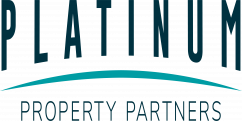 Date:

Tuesday, 11 October, 2022 at 18:30

Location:

Online, Online

Type:

Webinar

Cost:

Free
We'd love to invite you to our Virtual Discovery Day, where you can find out what Platinum Property Partners does, and how we can help you change your life through property investment.
The virtual discovery event is on Tuesday 11th October at 6.30pm, and you'll find out:
Why the co-living market is so in demand and what the future looks like
How our co-living business model works and why it's been so successful over the past 15 years
How our property analyser tool works
More about some of our franchise partners and how they run their businesses
The virtual discovery event is not:
A property investment training course
An event where we sell to you
Put simply, it's a no-obligation opportunity for you to find out more about the co-living model and how you can reduce your risk, get the most from your capital, and build your business faster.
All from the comfort of your own home.
Although the virtual discovery event is online, numbers are still limited so we can encourage as much interaction as possible.
If you would like to find out more about this event and the many others we hold year round, send us an email [email protected] register your interest here.