Surrey Property Exchange
Richard Simmons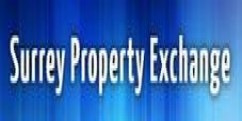 Date:

Monday, 11 October, 2021 at 18:30

Location:

Guildford Holiday Inn, Guildford

Type:

Networking

Cost:

24
We are now well and truly established back in our home base at the Guildford Holiday Inn, and our October event is going to be packed with lots of info and the sharing of loads of knowledge and expertise...!
Our main presentation centres around EPCs and Chris Proctor from EasyEPCs will show us what can be done to improve the attainable ratings within the system in a variety of different types of building. For those of us with properties being rented out, this is going to be crucial in the years ahead, as the minimum standard levels are upped by the government.
We'll have a Lettings Update from Graham Faulkner, plus a fairly extensive look at the latest offers on the fast moving mortgage scene from Steve Light. We should have a few Hot Deals from around the local area and our book exchange service will be back up and running too.
Can you afford to miss it - not if you want to progress with your property business.!
Tickets are available now - and our 6 month ticket saver scheme is live again too. Why delay? Take action now and save money in the process..!