Surrey Property Exchange
Richard Simmons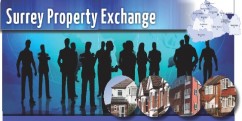 Date:

Monday, 21 February, 2022 at 18:45

Location:

At Home - via Zoom, Home

Type:

Networking

Cost:

£10
Our February event is moving to the third Monday of the month, in order to free up Valentines night for the romantics among us..!
Our event, on Monday 21 February, features Julie Barker as the main presenter. Julie has her own bookkeeping business and works with many property professionals, so understands fully the demands and challenges we face in running our businesses. She will give us a really good insight into the savings we can make with the little known and poorly understood allowances that are available to us.
Why not book your place now...??