Surrey Property Exchange
Richard Simmons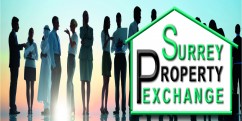 Date:

Monday, 08 August, 2022 at 18:45

Location:

Guildford Holiday Inn, Guildford

Type:

Networking

Cost:

40
With mid summer now here and summer holidays fast approaching, don't forget to add our August event to your calendar...! We are open for business as usual on Monday 8 August for those of us not on holiday!
Peter Littlewood will be our main speaker, with the sole focus being the White Paper just released by the Government on the Private Rental sector. This is going to affect every landlord in England and Wales and could have huge impact in the years ahead. In his position of CEO of iHowz and Chair of LLAS will outline the main points being proposed, and will discuss what we can do as landlords to mitigate the proposals.
Each year we traditionally offer a BBQ at our August event - and this year is no exception! For once, you will not have to worry about an evening meal when attending our Surrey Property Exchange events - as this time dinner is provided for you...!
Why not book now and guarantee your place...?