Surrey Property Exchange
Richard Simmons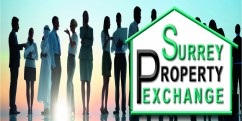 Date:

Monday, 10 October, 2022 at 18:45

Location:

Guildford Holiday Inn, Guildford

Type:

Networking

Cost:

25
For our next event on Monday 10 October, Ivan McFie will be our main presenter. Ivan is an architect with his own practice in North London and he specialises in projects which can be done under Permitted Development rights. The changes in legislation over the past couple of years have opened up many possibilities for developers and investors, involving both commercial and residential property.
We will have more on offer for you that night too - so watch this space...! That's in addition to our bi-monthly mortgage update and a check on the lettings scene, plus whatever hot deals are available in the local area at that point....
Why not book now whilst our early bird ticket offer is available...?