Surrey Property Exchange
Richard Simmons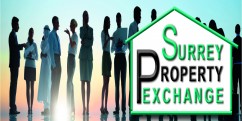 Date:

Monday, 1694682447 at 1696873500

Location:

Guildford Holiday Inn, Guildford

Type:

Networking

Cost:

£27
Our forthcoming October event has Serviced Accommodation as the main feature – a strategy that has been grabbing lots of headlines ever since the Covid lockdowns.
Grant Amos has made it a central element of his property business in and around Southampton, and he will give us a real insight into the key elements of the strategy that has worked so well for him and his colleagues. Attention to detail is essential in establishing and running a successful serviced accommodation business, and Grant will outline how it evolved as a business from an HMO business portfolio.
During the evening, John Cox will give us an up to the minute guide on the fast moving mortgage scene, and Graham Faulkner will highlight some topical elements on the lettings front. We'll also have some more hot deals from the local area, and bring you the launch of another new sponsor to our growing list of service providers.
Can you afford to miss it...not if you want to be well informed and on top of what's happening around us on the property scene..!
Make a date now for Monday 9 October – hope to see you then...!